3000 Milton Avenue #102
Janesville, WI 53545
Behind Applebees
(608) 758-2565
Open Today Until 6:00 pm
| | |
| --- | --- |
| Monday | 9:30 am - 6:00 pm |
| Tuesday | 9:30 am - 6:00 pm |
| Wednesday | 9:30 am - 6:00 pm |
| Thursday | 9:30 am - 6:00 pm |
| Friday | 9:30 am - 6:00 pm |
| Saturday | 9:00 am - 5:00 pm |
| Sunday | 10:00 am - 3:00 pm |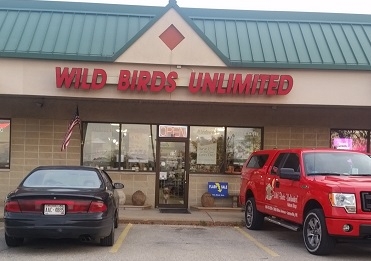 Marty & Mary Wacha Franchise Store Owners
View Our Store Site
Help your birds Stock Up!
Did you know that some birds "cache" or save, their food for later? For the past several years, our partners at the Cornell Lab of Ornithology have used lightweight transponder tags to track the feeding behavior of individual birds. The research shows that during peak caching season, an individual bird may visit the same feeder up to 200 times per day, hiding their food for later.
Come see us for the best caching foods to fill your feeders and enjoy the show.